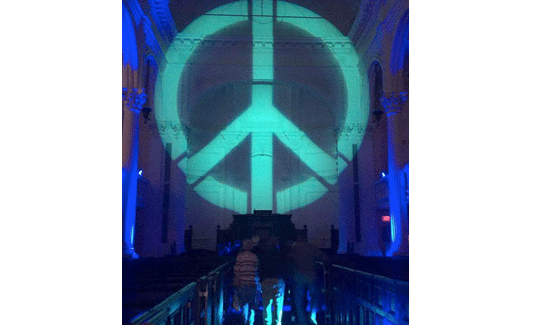 Featured
La Mimouna, a Moroccan Celebration of Jewish-Muslim Conviviality

Saturday, April 30th ~ 7:00 pm, Parish Hall
An ancient Moroccan Berber-Amazigh tradition, Mimouna is an interfaith celebration of spring, when on the last night of Passover, Jewish families would open their doors to Muslim neighbors for cake, dates, and dancing. Join Boston Amazigh Community, Dialogues en Humanité, and Jewish Voice for Peace to commemorate and revive this beautiful interfaith tradition. Tickets are $10 at the door (to cover food, musicians, and space). BYOB.
Arlington Street Circle of Caring

Sunday ~ 12:30 pm, Carol Smith Room
Are you battling illness, caring for someone who is ill, struggling with isolation, or in the process of losing someone you love? Have you already lost someone and are trying to cope with the heartbreak and anger that accompany loss and grief? If you are currently struggling, or have experienced this or any other type of life crisis and would like to share how you made it through and be in a place of quiet listening and support, then please join the Circle of Caring. Find out more.

The Ordination of Joanna Ruth Lubkin
Sunday ~ 3:00 pm, Sanctuary
The congregation of Arlington Street Church will be ordaining Joanna Ruth Lubkin into the Unitarian Universalist ministry! Joanna has been an active member of Arlington Street Church since 2011 and is an affiliated community minister of our congregation. In addition, she is the UU Chaplain at Wellesley College and a leader at The Sanctuary Boston. Following the service, there will be a potluck reception and attendees are encouraged to bring desserts or finger food to share. All Arlington Street members and friends are invited to participate in this celebration of our family of faith!

Roy Zimmerman: This Machine
Sunday ~ 7:00 pm, Hunnewell Chapel
"This Machine" is ninety minutes of Roy Zimmerman's hilarious, rhyme-intensive original songs. The title is a reference to Woody Guthrie and Pete Seeger as well as an acknowledgement that songwriting does good work in the world. For more information please visit Music@ASC.

Help Fight Global Warming – Send a Mother's Day Card to the Legislature!
The Social Action Committee invites you to stop by our table to help Mothers Out Front tell state reps and senators to support renewable energy sources, fix gas pipeline leaks (a major global warmer), and oppose charging ratepayers for new fossil fuel infrastructure (e.g., unneeded pipelines). (Post)cards and list of state reps/senators will be available – we will stamp and mail. Make your mom proud!

Coffee Hour and Lunch
Sunday ~ Immediately following worship, Parish Hall
Let's all gather downstairs for coffee, soup, sandwiches, and community! If you're visiting Arlington Street Church or would like information about Unitarian Universalism, please visit the Welcome Table.

The Campaign to Restore the Tiffany Stained Glass Windows

Read all about it and find out how you can participate!

Announcements
Find out more about these listings.
Buddha's Belly ~ The Buddhist Book Discussion and Arlington Street Zen Center
Tuesday, May 10th ~ 6:00 pm, Hunnewell Chapel
The Core of Our Faith, and How to Share It
Wednesday, May 11th ~ First Church Boston, 66 Marlborough St. Dinner: 6 pm, Lecture: 7:15 pm
New Member Class
Wednesday, May 18th, Spiritual Journey ~ 6:00 pm, Perkins Room
Sunday, May 22nd, Meet ASC ~ 12:30 pm, Hunnewell Chapel
Sunday, June 5th, New Member Breakfast and Book Signing ~ 9:30 am, Hunnewell Chapel
Nominating Committee ~ 2016-2017

Dining Out with Arlington Street Church Neighbors
UU Retreat for Gay & Bisexual Men
July 16- July 23, UU Ferry Beach Park Association, Maine
Coming Up at ASCenter
Find out more about these listings.

Kundalini Yoga Class
Every Wednesday ~ 6:00 pm, Clarke Room
Social Action
Counterintelligence Creatively

Tuesday, May 3rd ~ 6:30 pm, Unitarian Universalist Urban Ministry, 10 Putnam Street, Roxbury

Figuring Out Who We Are and How We Got That Way

Wednesday, May 4th ~ First Church Boston, 66 Marlborough Street, Boston Dinner: 6:00 pm, Lecture: 7:15 pm

Courage & Commitment Forum
Saturday, May 7th ~ 7:00 pm, Arlington Street Church

Mother's Day Walk for Peace
Sunday, May 8th ~ 9:15 am, Madison Park High School, Roxbury Crossing

Raising Voices for African LGBTI Refugees Fundraiser and Concert

Fundraiser: Saturday, May 14th ~ 7:00 pm, Church of the Covenant, Boston
Concert: Sunday, May 22nd ~ 3:00 pm, Church of the Covenant, Boston

Proposed Resolution on Palestine/Israel for General Assembly 2016
Children's Religious Education (CRE)
CRE on Sundays
Our CRE program will meet in age-based groups. Check out CRE to learn more.
2016-17 Career Opportunity: CRE Field Education Student at Arlington Street Church
Team Finn!
Walk Five Miles on Sunday, May 29th with CRE!
R emember Finn the Christmas Eve sheep? Finn is doing well at the Maple Farm Sanctuary in Mendon, MA. Team Finn is looking for a few more people to join the team and help raise $500 for this beloved sheep and his friends. Please talk to Laura Evonne for more information.
Children's Religious Education Wants You!
Would you enjoy assisting behind the scenes, sharing a story or your spiritual practice, going on a field trip, leading a sex ed class, holding babies, building with legos, or digging in the dirt! If the answer is yes, please contact Laura or Erica for more information!
CRE Is on Facebook!
Check out the CRE Facebook page to see what we're up to!
ASC's Children's Religious Education Blog
Check out the CRE blog to see what's coming up and what we've been doing lately.
View ASC's Children's Religious Education Calendar
Check out the CRE calendar to see what's coming up!
Music@ASC
For more information about the following listings, please visit Music@ASC.
Roy Zimmerman: This Machine

Sunday, May 1st ~ 7:00 pm, Hunnewell Chapel

Harmony & Hope ~ Responding to Violence with Music

Tuesday, May 3rd ~ 9:00 am -9:00 pm, Sanctuary

Nick Page's Rock & Roll Sing
Saturday, May 7th ~ 7:30 pm, First Parish in Arlington, 630 Mass. Ave, Arlington
Join the Arlington Street Choir!
Every Thursday ~ 7:00 pm, Clarke Room
Experience the spiritual practice of communal singing! Take just a couple of hours out of your week to create something beautiful, make friends, and add more music to your life! Musicians and non-musicians are welcome—we are a mix of professionals and amateurs.
Unitarian Universalism
If you are new to Unitarian Universalism,
"Voices of a Liberal Faith — Unitarian Universalists"
is a great introduction. Click here to watch
this ten minute video!
Special Considerations for Special Needs
The Arlington Street public transit station re-opened in June 2009 and now provides handicapped access from the transit station to street level via elevators and/or a ramp. A separate part of the MBTA project created a wheelchair ramp leading from street level on Boylston Street to the church office door.
Handicapped access to the Sanctuary on Arlington Street is provided by a ramp on Arlington Street which leads to an entrance to the Sanctuary.
During worship services, and other special events, FM amplification headsets can be provided upon request. Braille hymnals are also available for Sunday services, as well as a large print version of the hymnal and each week's order of service. Please ask an usher for assistance.
Arlington Street Church has a wheelchair accessible restroom immediately adjacent to the Sanctuary.