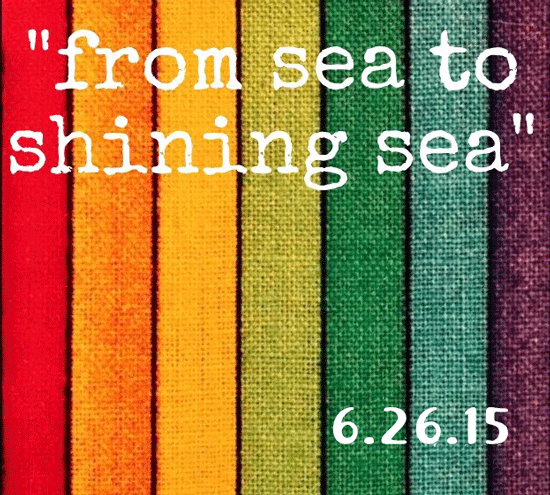 Featured
Worship at Arlington Street this Summer

Every Sunday through Labor Day, a different member of the Arlington Street community will be preaching, while Rev. Kim, Mark, and Laura Evonne are away on summer break. Should you
need a minister over the summer, please call the church office at 617-536-7050. The admin staff is always here for you; Jeffrey, and Brad are glad to help! Happy summer, one and all! Click here to see our summer line up.
During summer, life at Arlington Street Church slows down and Inside Arlington Street Church is published in this leaner format. Until Homecoming Sunday Service on September 13th, the best way to stay informed on all of the church's activities is to click on "Calendar." Jeff Bouchard, our facilities manager, keeps it current.
Speaking on Sunday, August 2nd

More Light and Less Noise ~ Joanna Lubkin
Joanna Lubkin is a candidate for the Unitarian Universalist ministry, a leader at The Sanctuary Boston, and has been an active member of Arlington Street Church's choir since 2011. Beginning this fall, Joanna will be the UU Chaplain at Wellesley College. Find out more.
Speaking on Sunday, August 9th

Grace Has No Waiting Period ~ Robert Holley
The Campaign to Restore the Tiffany Stained Glass Windows

Read all about it and find out how you can participate!

Announcements
Find out more about these listings.
It's Covenant Renewal Season! Have You Pledged Yet?
Meditation in Everyday Life
Mondays, September 28-October 26th, 6-8pm, Hunnewell Chapel
Coming Up at ASCenter
Find out more about these listings.

Kundalini Yoga Class
Every Wednesday ~ 6:00 pm, Clarke Room
Social Action
Animal Issues Group

Just Coffee!

Children's Religious Education (CRE)
CRE on Sundays
During the summer season at Arlington Street Church, Unitarian Universalist, there is no formal Children's Religious Education program. Arlington Street youth and adult volunteers will be here to care for elementary-aged children during the service. Check out CRE to learn more.
Children's Religious Education Wants You!
Would you enjoy assisting behind the scenes, sharing a story or your spiritual practice, going on a field trip, leading a sex ed class, holding babies, building with legos, or digging in the dirt! If the answer is yes, please contact Laura or Erica for more information!
CRE Is on Facebook!
Check out the CRE Facebook page to see what we're up to!
ASC's Children's Religious Education Blog
Check out the CRE blog to see what's coming up and what we've been doing lately.
View ASC's Children's Religious Education Calendar
Check out the CRE calendar to see what's coming up!
Music@ASC
For more information about the following listings, please visit Music@ASC.
Join the Arlington Street Choir !
Every Thursday, starting after Labor Day ~ 7:00 pm, Clarke Room
Experience the spiritual practice of communal singing! Take just a couple of hours out of your week to create something beautiful, make friends, and add more music to your life! Musicians and non-musicians are welcome—we are a mix of professionals and amateurs.
Unitarian Universalism
If you are new to Unitarian Universalism,
"Voices of a Liberal Faith — Unitarian Universalists"
is a great introduction. Click here to watch
this ten minute video!
Special Considerations for Special Needs
The Arlington Street public transit station re-opened in June 2009 and now provides handicapped access from the transit station to street level via elevators and/or a ramp. A separate part of the MBTA project created a wheelchair ramp leading from street level on Boylston Street to the church office door.
Handicapped access to the Sanctuary on Arlington Street is provided by a ramp on Arlington Street which leads to an entrance to the Sanctuary.
During worship services, and other special events, FM amplification headsets can be provided upon request. Braille hymnals are also available for Sunday services, as well as a large print version of the hymnal and each week's order of service. Please ask an usher for assistance.
Arlington Street Church has a wheelchair accessible restroom immediately adjacent to the Sanctuary.